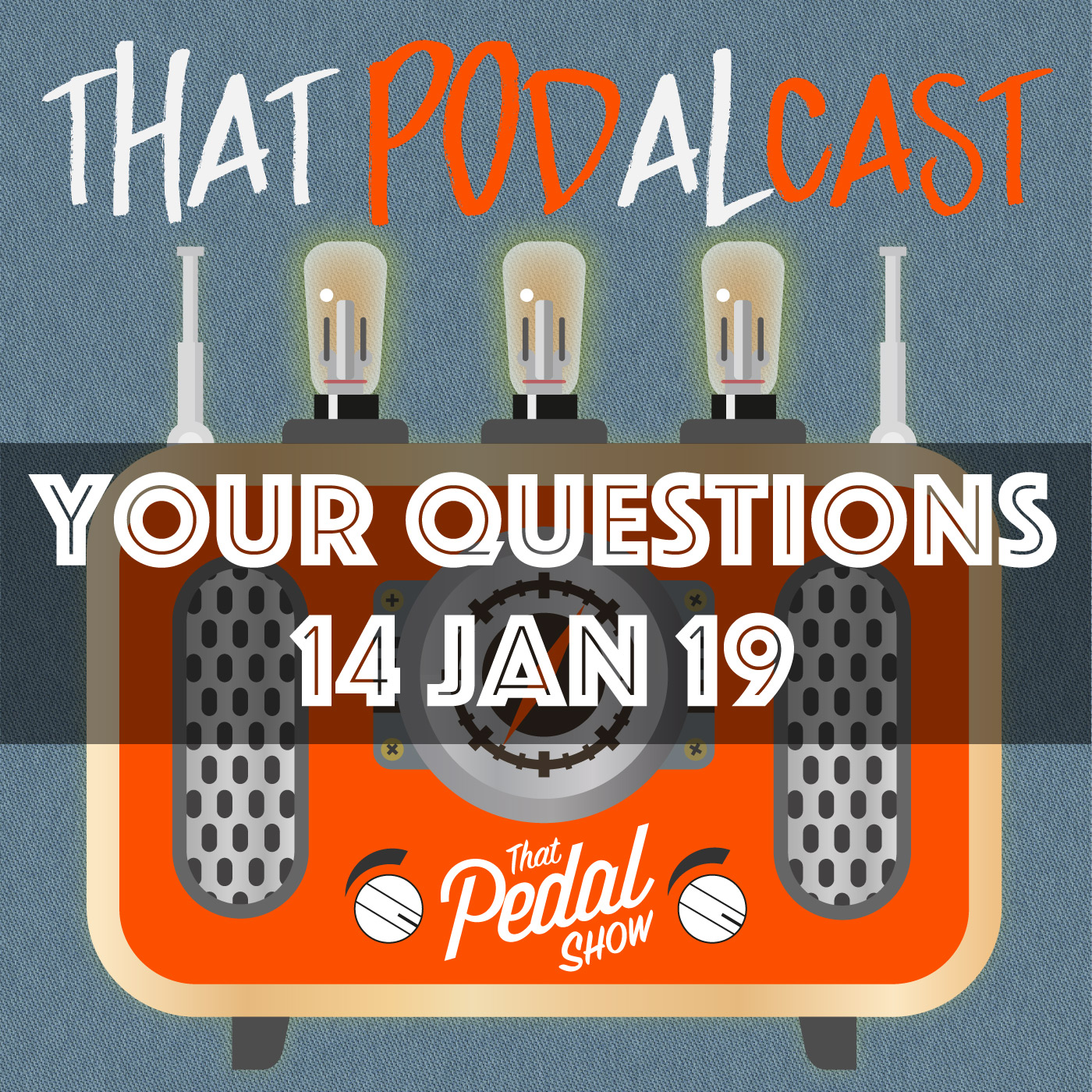 This is VCQ - here's the video version. https://youtu.be/ryCeO3HAAEw
This segment is where we answer your questions and comments – hopefully every Monday.
The main focus of the Q&A will be the main show that went out on the preceding Friday, but we'll answer other stuff too.
Here's the link to the main show being discussed – it was Great Uni-Vibe Sounds, Signal Chain Considerations & Associated Tangents. https://youtu.be/Te97X_WBRyQ
Yeah, we had some background noise on this one… even using lavalier mics and with Adobe's noise reduction plugin. If anyone knows how the hell broadcasters deal with this, I'm all ears. Cheers! Mick
We hope you enjoy this video. Please subscribe to our channel.
You may even want to buy a T-shirt to support our efforts https://www.thatpedalshowstore.com
We are also on Patreon – crowdfunding for creatives
https://www.patreon.com/ThatPedalShow
Please visit our preferred retailers!
UK & Europe: Andertons Music http://bit.ly/2cRvIvt
USA: Riff City Guitar & Music Company http://bit.ly/2cyOYjD
Australia: Pedal Empire http://bit.ly/2mWmJQf