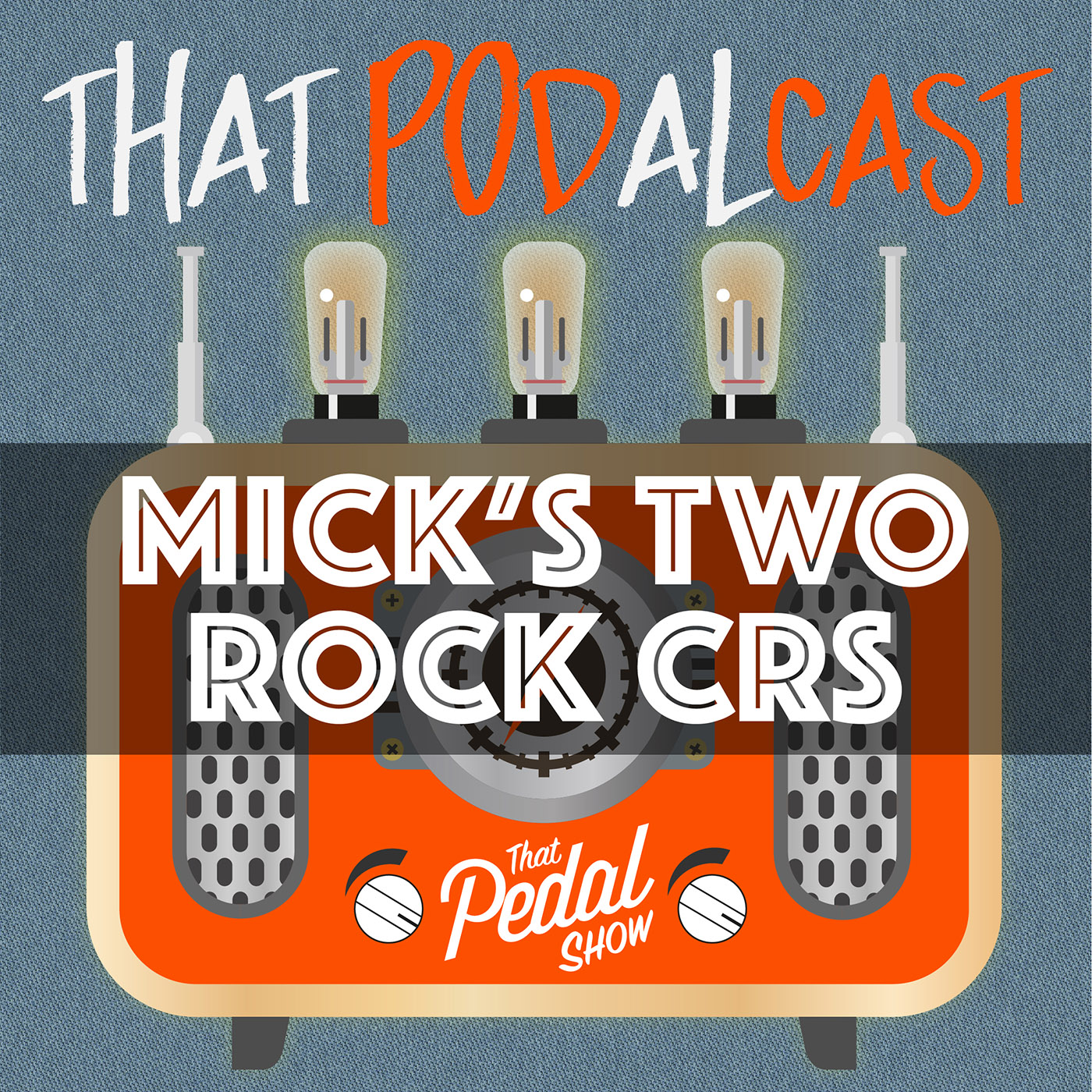 Mick talks about – and plays – his Two-Rock Classic Reverb Signature. He got the amp part way through 2017 following a very long journey, much soul searching and a little bit of luck here and there!
This episode originally aired on YouTube as a video, January 16 2018, as part of the Our Guitars & Gear playlist.  https://youtu.be/nbEIKoG47wY
 It'a post-2016 model, after Two-Rock was acquired by new owners led by one Eli Lester, and also rehired original designer Bill Krinard.
For more on Two-Rock amps, please visit https://www.two-rock.com/
The cabinet used in this video is the Two-Rock 2x12 with TR 1265B speaker.
Pedals used in this video:
• Analogman / Maxon TS9/808 mod with built-in Bad Bob Booster
• Keeley D&M Drive
• ProAnalog Devices Manticore Man Lion
• Free The Tone Tri-Avatar Chorus
• Analogman ARDX20 Delay & Amazeo
• Hamstead Soundworks Signature Tremolo
• Neo Instruments Mini Vent II
Guitars used in this video:
Fender American Vintage Stratocaster: watch Mick's video at http://bit.ly/2cQv3yT
Gibson Memphis 1958 ES-335: no video yet!
Collings 290 DC S: watch Mick's video at http://bit.ly/2dDG96k
 
We hope you enjoy this podcast. Please subscribe to our channel.
You may even want to buy a T-shirt to support our efforts https://www.thatpedalshowstore.com
We are also on Patreon – crowdfunding for creatives
https://www.patreon.com/ThatPedalShow
Please visit our preferred retailers!
UK & Europe: Andertons Music http://bit.ly/2cRvIvt
USA: Riff City Guitar & Music Company http://bit.ly/2cyOYjD
Australia: Pedal Empire http://bit.ly/2mWmJQf